In The Spotlight : Joshua Jay
Wednesday, 16 February 2011
We were thrilled to bits when the super talented Joshua Jay agreed to take time out from working on his brand new one man show to sit down with our questions for 2011's very first edition of In The Spotlight.
Ladies and gentlemen, we present to you ...
In The Spotlight : Joshua Jay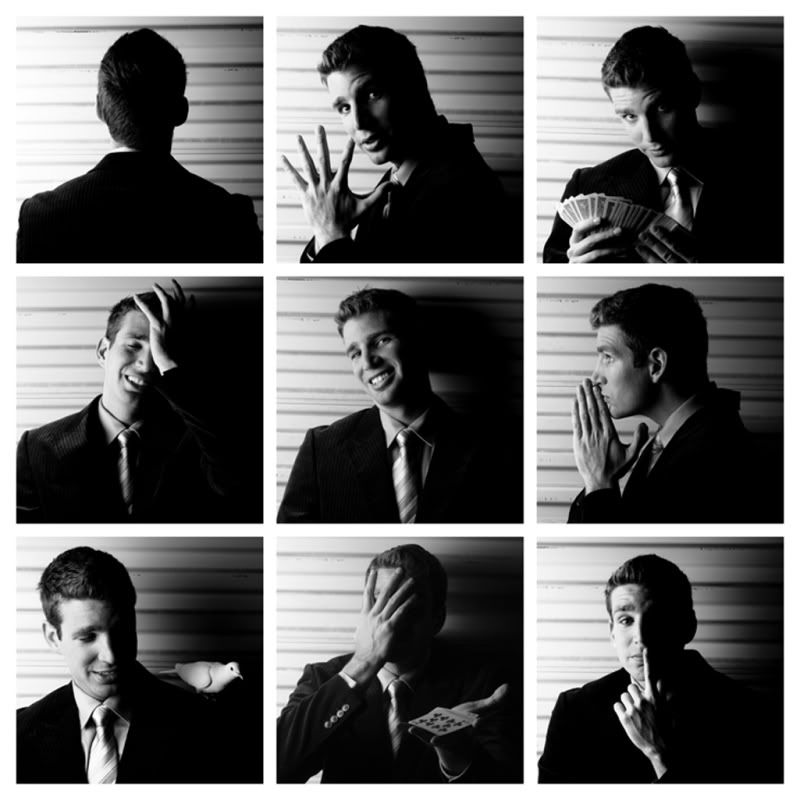 Read more...
Bringing Magic to The Semoa Home
Saturday, 02 April 2011
The buzzing of my alarm clock finally woke me up. The sky was still dark as I crawled out of bed and killed the howling monster on my table. My coffee stained magic wand rested on the table from late last night. I looked around the room for my magic costume and props –Yup! They were all packed and ready to go. Arrgh! Now, for the unavoidable morning routine.

Here I was, having to wake up this early in the morning on one of my rare free Saturdays ….. but the adrenaline and excitement of our road trip to Raub, Pahang to visit the kids from the SEMOA home kicked in.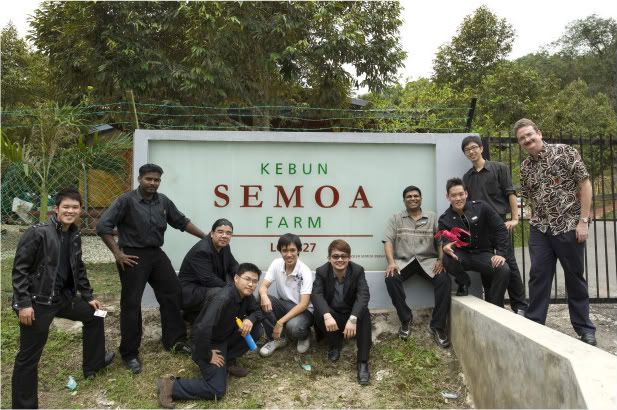 From L to R : Jon, Rajen, Jeff, Reuben, Mcken, Bryan, Anslem Roy, Andrew, Yong Fa & Mike

Read more...
Pesta Gemilang with Generasi Gemilang
Wednesday, 30 November 2011
The Magic Annexe was on hand to lend support to Generasi Gemilang's Pesta Gemilang held on the 19th of November 2011 in Prima Selayang. A team consisting of Generasi Gemilang member and magician Yewin Fong and the Annexians delivered the magic and also a whole lot of balloon scuptures to keep the children entertained.
Coco The Clown in action !!

Saturday, 27 August 2011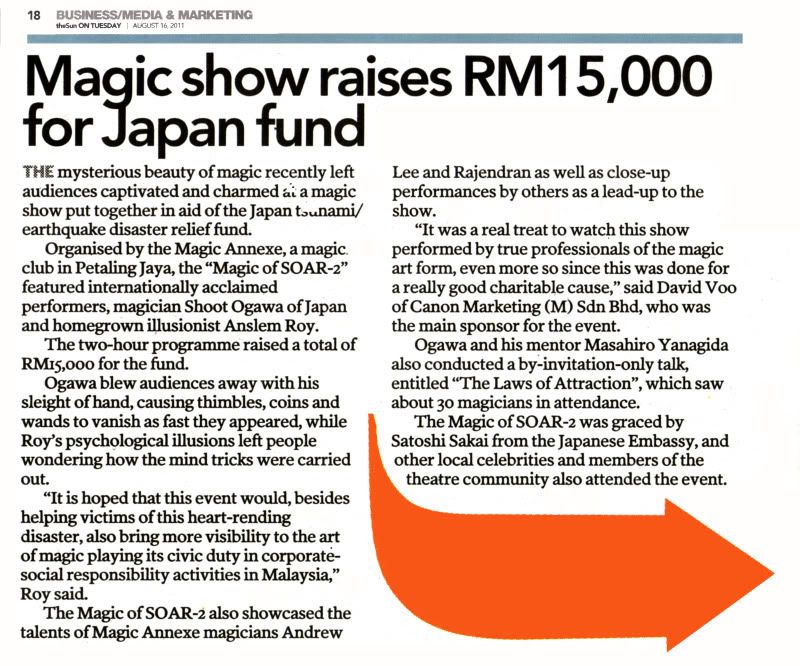 Article from The Sun

More Articles after the jump ...

Read more...
Update - Membership Procedures & Forum Rules
Saturday, 22 December 2007
The Magic Annexe Club has further fine-tuned the rules / format for both membership to the club and participation in the club's forum. This has been done to further entrench and enhance our positioning as Malaysia's Premier Magic Club.
All of these changes will take effect from January 2008.

Details can be found in the 'Join Us' section.
<< Start
< Prev
1
2
Next >
End >>
Results 12 - 16 of 16